We recently wrote about some tips for achieving greater indoor-outdoor flow in your home. Remember, the key is to create a feeling of unity and connection between these different areas.
Here are 3 more tips on how to improve your indoor-outdoor connection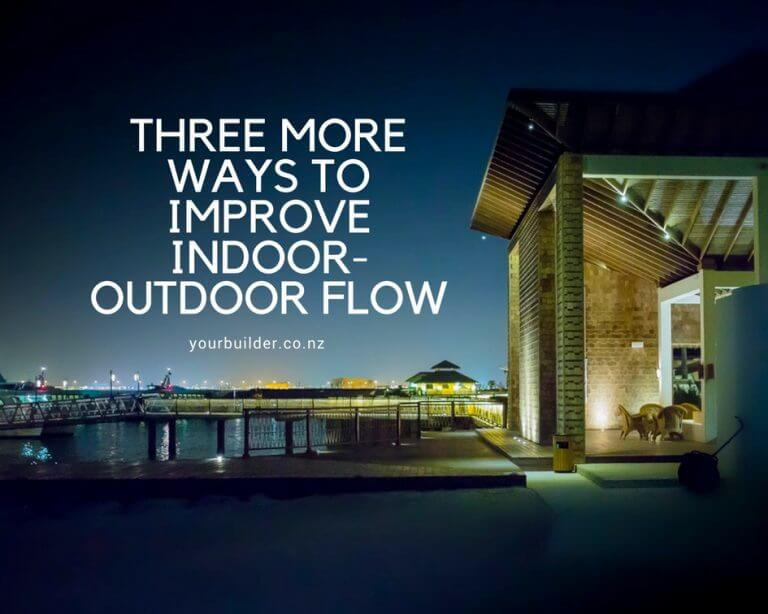 Use Colour and Textures
Bringing a continuation of your indoor colours, to the outdoors, can help to create a seamless flow from the lounge to the outdoor entertaining area. Using plants indoors that also appear or connect with those already outdoors, will effectively join your spaces together.
Create Illusions
Try this with some of your key design elements. Mirroring or echoing elements of your kitchen and/or living areas can create a blurred line between the indoor and outdoors, making them seem one.
Try To Be All Seasonal
With Auckland's famously unpredictable weather, having a back-up is a great idea. Designing a combination of covered and uncovered areas, creates options for you to still connect with the outdoors, even if the weather turns wet and windy. Moving internal areas such as living or eating areas closer to your windows and doors, can also create an impression that the room is larger than it is, with the garden area close in view.
If in Doubt, Call in the Home Renovation Experts
Got some great ideas? Before you knock down walls to create your perfect outdoor flow, make sure to research the most practical and resourceful solutions for your home. A simple plan may be more costly than originally anticipated, so get professional advice from our team of renovation specialists. We specialise in renovations in the Auckland area, and work with many villas and bungalows.
Call us today
!