We all love to spend the long evenings of summer outside, soaking up the last of the days' rays. But what if your outdoor space doesn't flow?
No matter the size of your areas, the key to creating the perfect indoor-outdoor flow is to design a transition that is as seamless as possible.  Here's how.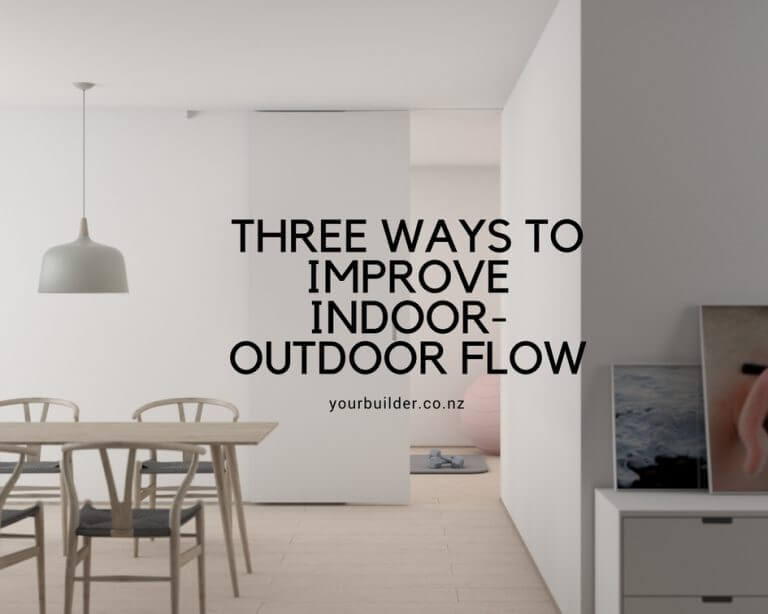 Open Up
Many Kiwi homes are connected to back gardens but with small or no windows. That's no way to create flow! Removing these visual and physical barriers can open up a space, create ease of access and allows more light to enter, an easy way to create a seamless transition. By using large windows, sliding, french or bi-fold doors, you can create an illusion that there are NO walls, blurring the boundaries of indoor and outdoor.
Let the Floor Flow
Maintaining a consistent floor level between the indoor and outdoor space can greatly increase the connection between these two areas. It creates a feeling of one large open space. Decking works well with internal timber floors. By maintaining the same floor direction and similar colouring or materials, you can integrate these different areas together as one.
Warm It Up
Having an outdoor fireplace can create a warm area that is inviting for entertaining. Fireplaces are great for creating a larger more open space which allows you to cook outside. Outdoor kitchens, ovens, fridges and rotisseries are being used more popularly outdoors, and we can see why! Hello sunset dinners!
Let There Be Light and Ambience
Well chosen outdoor lighting can create a mood of security and warmth. Having a well-designed and comfortable outdoor area that connects to your main indoor entertaining rooms is a great way to create more space. Outdoor beds, garden seats and waterproof cushions placed in sheltered spots, gives you and your guests a comfortable area to relax.
Check out our second part of this article later in the month, to read more suggestions on how to create and improve indoor and outdoor flow.