OUR MISSION, VISION AND THE PROMISE WE MAKE TO OUR CLIENTS
A clear understanding of the building journey from the client's perspective is the key, especially if the end goal is to deliver a home to the highest level of craftsmanship and service.
Just being a great builder isn't enough. Defining the client's or architect's 'vision' or knowing the client's 'must have wish-list' is vital if we want to exceed the expectations of both the client and architect.
Placing importance on having open and honest communication between all parties involved, from the engineers' right through to the landscapers and creating an environment where fusing creativity with practicality, is a good place to be. As much as those two worlds can be miles apart, it gives us the opportunity to explore and be open to creating a positively memorable construction journey for our clients, and a home that exceeds expectations.
OUR GOAL
Is to achieve the best results and highest quality
with a clearly set defined budget. We never
compromise quality but always communicate what
is the best for you as a client. Keeping the end vision
in mind and a realistic expectation is one of the main
key factors to success.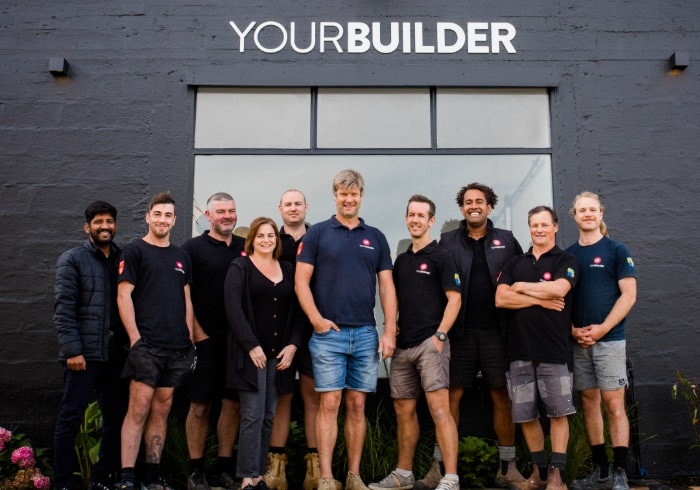 OUR PROMISE
We love the fact that we are clear on our company promise to you as the customer. This has also been a big part of creating our great team culture. This was a necessary stage if we were to continue to deliver exceptional service. It has given us the confidence to be the very best in the building industry. This is our promise to you.
Deliver with the highest quality workmanship and materials.
Be honest and transparent.
Keep you as the customer informed.
Strive to exceed your expectations.
Set and keep a realistic schedule.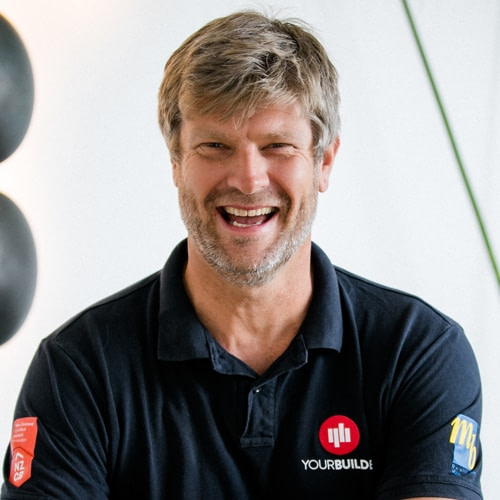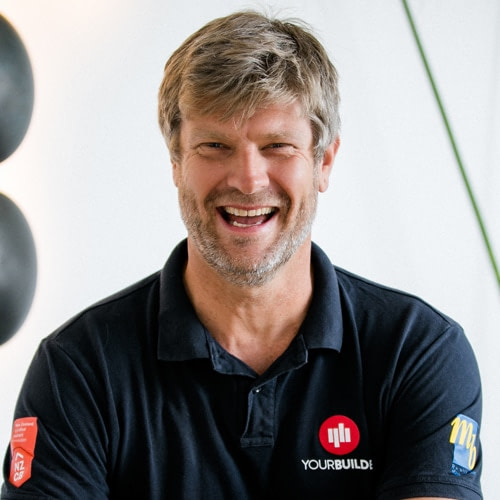 Hamid Zwart
Owner
Masterbuilder
Certified and Qualified builder. (25 years)
Myrthe Nitzsche
Owner
Interior architect (qualified in the Netherlands)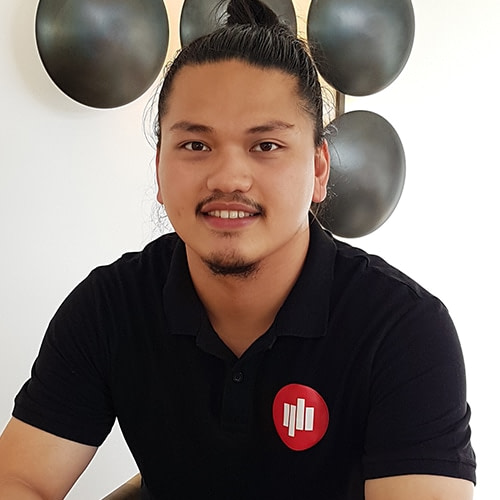 Earl Pantaleon
Quantity Surveyor
Project Manager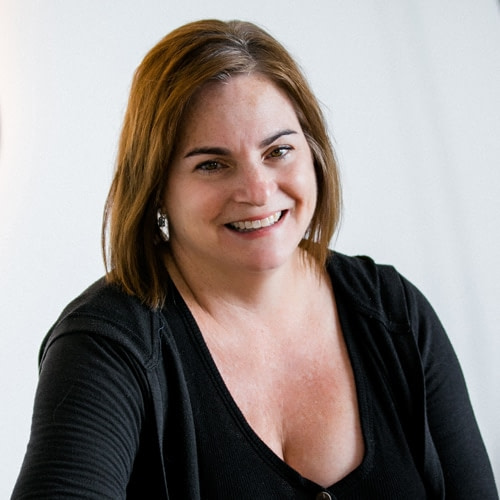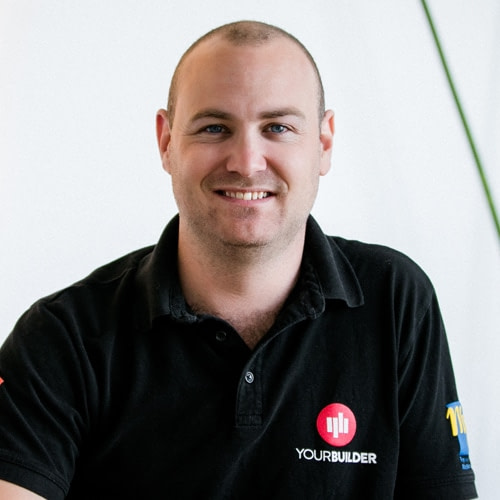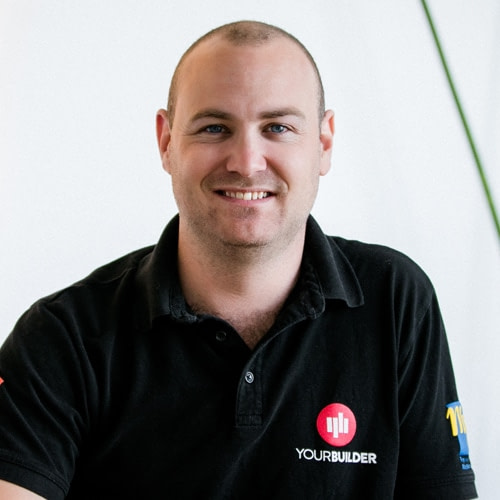 Rob Pond
Foreman
Qualified and Licensed Builder (10 years)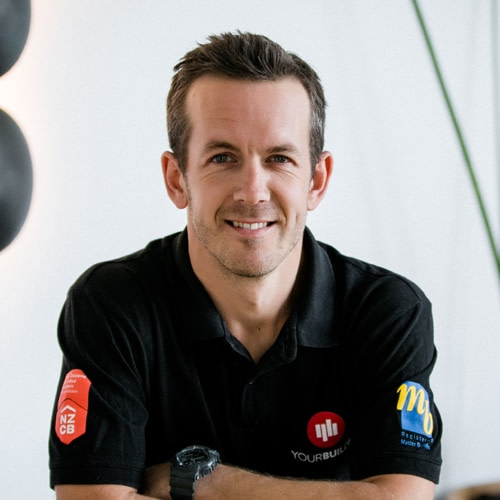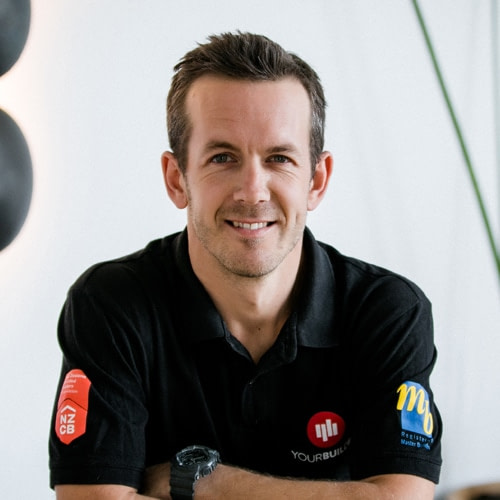 James Langdon
Foreman Qualified Builder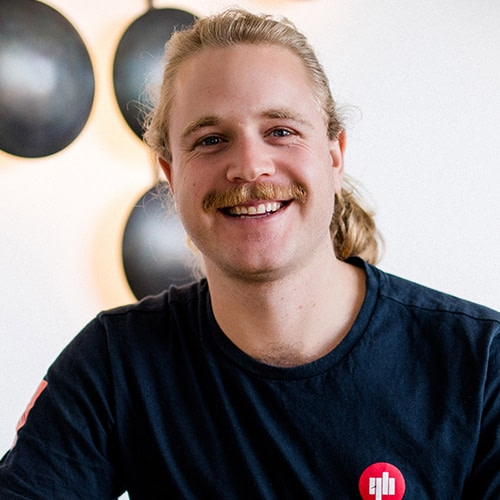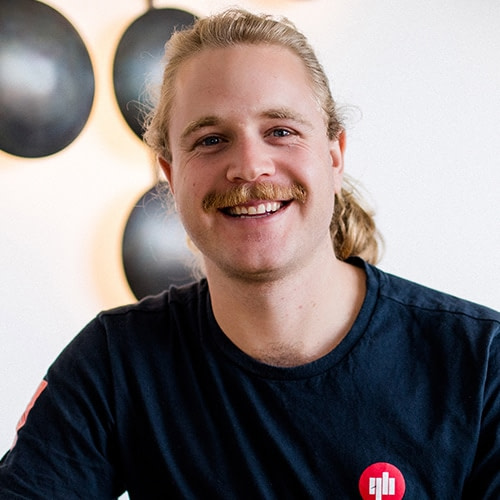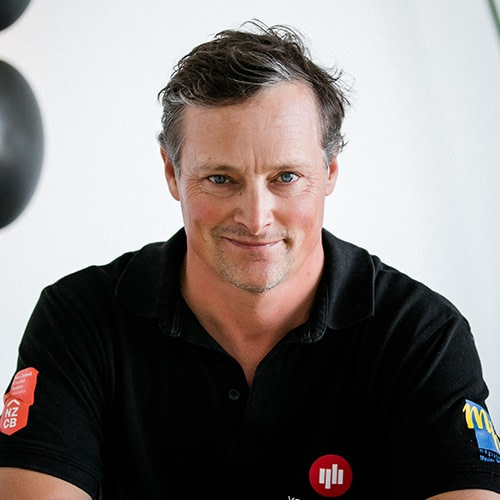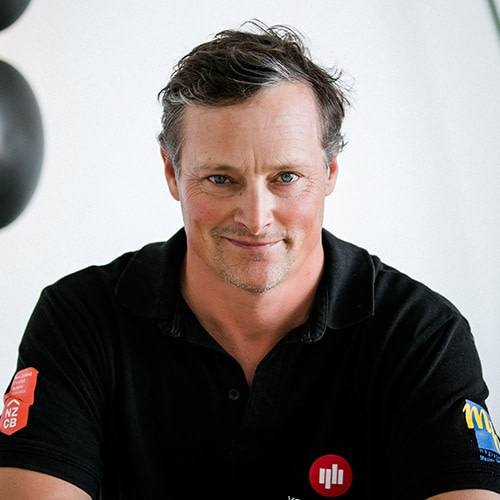 Sebastian Katz
Qualified Builder (25 years)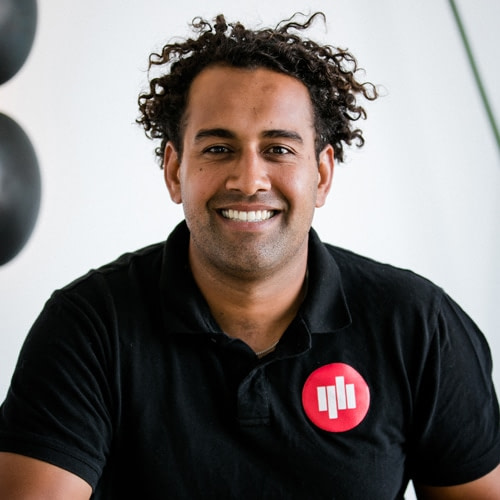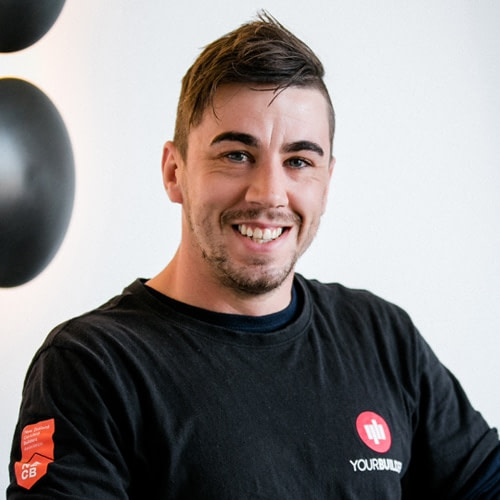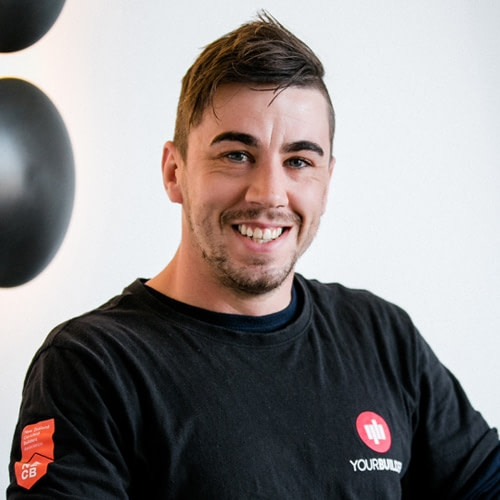 View our new home plans
Choose from a range of predesigned homes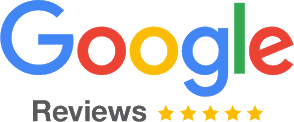 My 2 level 35 year old townhouse has 2 original membrane roofs, where I have been concerned about potential leaks along with rotten facial boards & a deck.I met Hamid on site where he confirmed the membrane was at end of life, but also the whole roof structure wasn't built correctly. He also pointed out other issues such as flashings installed incorrectly & more rot in places I hadn't noticed. The house was also due for a complete paint job as well.We then talked through all the options where Hamid gave an honest approximate cost for each item that needed attention & then his recommendation taking into consideration what was most economical for the customer e.g. scaffolding was needed to fix the roof where the bulk of the cost was to put the scaffolding up & pull it down, therefore utilizing this to attend to other issues & painting.In the end it made sense to attend to all issues & we agreed on a time & materials basis. What I really liked about this arrangement was that the weekly invoice was open & clear showing the makeup of the hours such as who did the work & when they clocked on / off, original invoices on material costs & Hamid's agreed margin which we had a written master builders agreement on. I could also contact Hamid anytime to discuss openly any charges which he clearly explained to me.In terms of the builders, James was my main contact. He turned up religiously each morning & always put in a solid days work which I witnessed many times when I worked from home. He was more than happy to answer any questions or concerns & I found him very communicative. I felt the apprentices also put in a solid days work & they all worked well as a team.In terms of workmanship, which lets face it, is the customers biggest concern, I was more than happy with the job which has absolutely transformed my place. Little details like the angles on the decks, balustrade design, covered corners where the weatherboards meet, sills added under the upstairs windows etc etc.I was so happy with the outside work & dealing with James that I asked if he could undertake replacing the toilet & vanity in the downstairs bathroom & re-tiling the floor where the existing vanity was taken out while I was away on holiday for 2 weeks. I came back to find James had completed the entire bathroom himself including the tiling & painting the whole room to an excellent standard – he is a man of many talents!!In terms of other tradies such as the painter, plumber, membrane installer, roofer & scaffolding company, every team was great to deal with & completed everything to a high standard. Hamid mentioned when we talked through the job that he had taken the time to find good "subbies" & build a good honest relationship with them which I can clearly see at the end of the job. I certainly found dealing with one person & having the reassurance that they had all the right contacts & was dealing with them directly meant the job went well & is certainly how I was left feeling.In summary, I would personally recommended the Your Builder team to any perspective client.Thanks Hamid & Team!GrahamEpsom

Graham Perkinson
19:32 25 Apr 21
Great job on a small but fiddly interior door installation. The team were professional and completed the project on time and on budget - having helped me find good cost savings. Communication and admin was clear and easy via their web-based system.

Angelika Cutler
21:56 12 Feb 21
We had a small repair job requiring structural work on our carport located under our house. Hamid was excellent to deal with and fast to respond to any queries we had. Rob and his team completed the job fast and to an excellent standard. I would definitely recommend using Your Builder for any jobs you might have.

Daniel Prebble
22:14 28 Nov 20
Hamid and the team were great to deal with - good clear communication, great timely job and all completed below the estimated price. Will definitely be using Your Builder for future jobs.

Joel Bowden
17:11 26 Nov 20
Hamish and the team were great to deal with - good clear communication, great timely job and all completed below the estimated price. Will definitely be using Your Builder for future jobs.

Joel Bowden
05:21 26 Nov 20
I highly recommend the team at Your Builder for any of your future projects.They successfully completed a re-clad to our home back in 2011 and are currently undertaking another project to repair water damage after a pipe burst.Hamid and his team are very professional and trustworthy. They completed the job to the highest standards, on time and on budget.Communication was excellent the staff members are very friendly and dedicated. I wouldn't hesitate to contact them again for any future projects.Lynda

Vicky Hill
23:12 08 Jun 20
Very satisfied with their prompt service and delivery timeframe, I appreciated they were able to do an urgent small job for me in such a quick turnaround. Very easy to deal with and very transparent about costs times and hours. Highly recommend and would definitely use again.

Rachel Cuthbert
00:47 14 May 20
I could not recommend Hamid and the Team at your builder highly enough. I could ramble on here but these guys are Simply the best, communication delivery and end product. I've used builders before but I will only use these guys from now on. I can check my budget, construction progress material selection all online, in real time, from my phone.Thank you Hamid and Team for an incredible House!

Nathan. I as exc Insall
23:16 15 Apr 20
My wife and I had a small house renovation done thorough Hamid from Your Builder.James, the foreman and his team did an exceptional job of the renovation. they were professional, on time and worked to a very high standard. They also gave suggestions to improve the finished result, and to save costs.The customer portal is very impressive, and is accurate as far as completed work, and tracking the budget goes on a real time basis. Their communication is very professional and we were kept informed of all work that was done. All variations that were requested, were priced up and approved before any additional work was done.The finished product was everything we had dreamed of and was completed ahead of schedule and under budget.

Graydon Potgieter
03:14 07 Apr 20
The Your Builder team are a really great bunch of guys to work with. As an electrician its important to be well organised to manage my business successfully. Hamid is big on his systems meaning scheduling is always clear and there is continual communication between builders and sub-trades with where the project is at making sure we are on-site getting the job done when we need to be. We've done some great builds together so far, for some great clients who have been really happy through the project knowing that budget and schedule is tracked carefully. Can always take pride in my work knowing we're building to a beautiful finish.

Tama Joseph Rowe
01:02 03 Apr 20
I have worked along side Your Builder for over 9 years.Firstly as a roof installer working along side his team on site, now directly with Hamid and his office team as I now run my own company.The same guys have been there the whole time, which says a lot to me about the company they are working in.I have always enjoyed the jobs we have done with Your Builder. They have always been well run and organised.Communication has always been great. They always run a tight ship.I have always found them to be proactive and progressive to keep projects running smoothly and to get the best results.I work with a lot of different builders and companies, and have always seen Your Builder and the team as 'top of the game'.When I get round to doing my own building works, I will be using Your Builder.

Roof Rehab
23:33 31 Mar 20
Hamid and his crew are one of the most professional and proficient renovation builders that i have ever been involved with. Communication is clear, concise and he never puts you wrong. He whole system is more advanced than many builders are using today which keeps everyone in the loop with the building status on a particular job. Hamid is one builder i would easily recommend to someone thinking about renovations.

Matthew Bates
20:01 31 Mar 20